360 Noob Cube
and my later attempt at a
180 Newbie Cubie
. While these Cubes are reasonably well designed, they really don't do the exact thing I need them to. I want an experience that feels like playing limited Magic without actually requiring players to know anything about the game before we sit down and shuffle up. Anything draftable simply cannot work with this goal, since players need to know what cards do in order to successfully construct a deck. While my Noob Cubes work as superior approximations of Core Set limited, their status as full-fledged draft environments means that they don't work for the level of player I want to cater towards. Luckily, there is a solution to my problem: Battle Box!
What is Battle Box?
Battle Box is a format where players draw all of their cards from a communal deck containing only spells. Each player starts the game with 10 lands outside the game, one of which they can play every turn. This mixture of lands contains one of each basic and one of each
ally-color
tapped dual
land
. Otherwise, a Battle Box can really have anything a designer wishes to include. Normally, specific archetypes are not present within a Battle Box since cards are drawn from a communal deck. However, there are sometimes themes permeating the entire box, such as artifacts, graveyard matters, or combat tricks. Most Battle Boxes also tend to have lower mana curves and no ramp, since players have essentially perfect mana no matter what. High mana value cards tend to be weaker than their cheaper counterparts since the "drawback" of expensive cards (needing to play and draw more lands) is entirely absent from a Battle Box. For more information on this format, read Anthony Mattox's wonderful article
A Guide to Battle Box
on Lucky Paper.
Why Battle Box?
One of my favorite games to play with my family is Unstable Unicorns:
This card game removes many of the learning barriers of TCGs like Magic by eschewing the mana system and deckbuilding components of the experience. Instead, the game has players draw from a Communal deck which contains a bunch of highly-synergistic individual cards.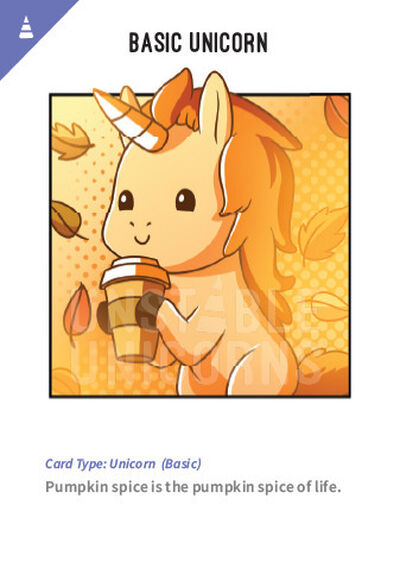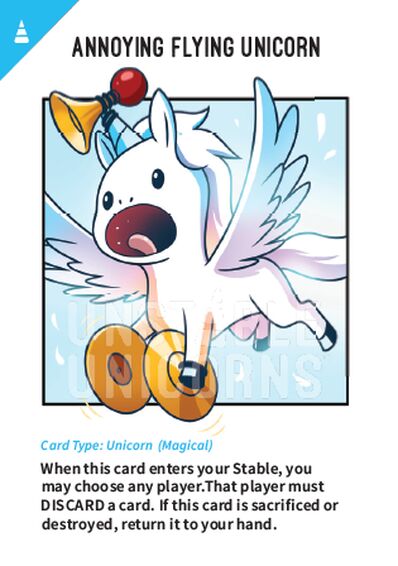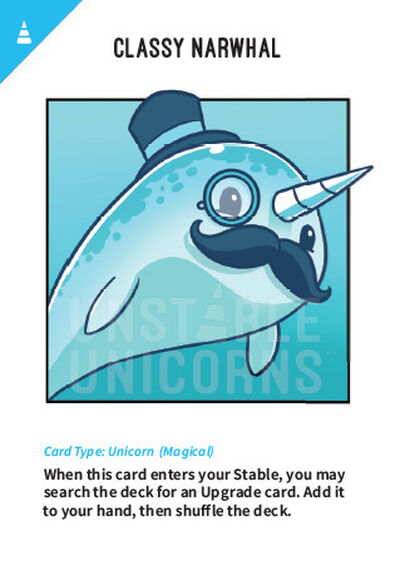 The game also includes Counterspells: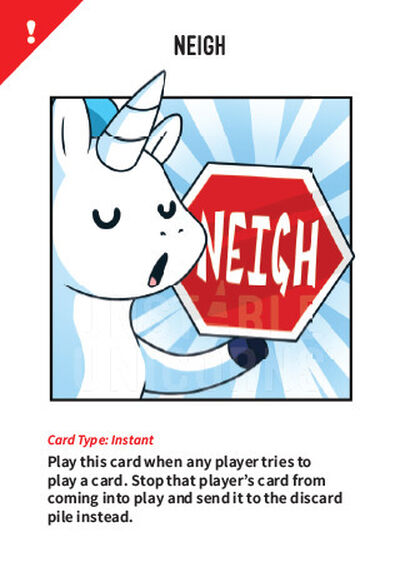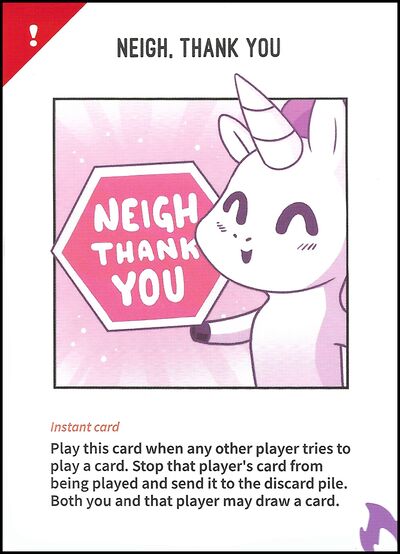 Even though Unstable Unicorns has a much simpler rules engine than Magic, it retains many of the same complexity elements that make Magic a lot of fun. There are cantrip Unicorns, Unicorn counterspells, and even Unicorn removal spells. The only thing it's missing is Unicorn

Colossal Dreadmaw

and Unicorn

Brushwagg

. Despite the low level of rules baggage, Unstable Unicorns really feels like playing something akin to a mid-2010s Riptide Cube or Caleb Gannon's Powered Synergy Cube. There are lots of unique opportunities for interesting card combinations and interaction between players that other games this easy to learn can't really emulate.

This all comes back to Battle Box. Battle Box shares many elements with Unstable Unicorns. In both games, players draw from a communal deck and play with pre-determined synergistic cards. The biggest difference is that Battle Box retains elements of Magic's mana system. Because Unstable Unicorns is so easy to learn, I've come to realize that a Magic: The Gathering variant of Unstable Unicorns is the on-ramp to the game that I have been searching for. A Battle Box designed with easy to understand cards and a flat power level could be an incredibly useful tool for teaching Magic to new players.

Unstable Cubicorns: Goals

For my Unstable Cubicorns battle box, I have a series of goals that I wish to acheive:

1) Ease of Comprehension.

I don't want cards that are difficult to understand plaguing the format. A little bit of complexity if fine, even welcome, but cards need to be intuitive. I will be using cards with reminder text wherever possible, and avoiding the inclusion of overly-wordy cards except for when they are simple to understand.

2) Pick-Up and Play: Low Baggage.

I want Unstable Cubicorns to no setup other than setting out some playmats and shuffling the deck. It shouldn't be an ordeal to start playing the game. To that end, I will be eschewing the use of Counters and Tokens. Non-card game peices can add a lot of bulk to the game for minimal gain in a teaching environment. While Counters and Tokens can give a lot to a Cube environment, where extra game peices can lead to explosive game plays and fun lines of play, they don't help me to acheive my goals of simplicity and ease to play.

3) Inclusion of Key Mechanics From my Cube.

Ultimately, if I'm teaching someone to play Magic, it's because I want them to be able to draft

my Cube

at some point. Cube is my Favorite way to play Magic and I want to introduce more people to the hobby. I want to include important Cube mechanics like

Adventure

,

Cycling

, and

Flashback

to the box in order to get people comforatble playing using them in a variety of situations.

4) Flat-ish Power Band

I don't like randomly losing games to power outliars, wether it's because I drew all of the bad cards or because my opponent drew too many good cards. To alleviate this pressure, I'm going to try to keep the power band fairly narrow. I still plan to include a few power outliars and high-rolls to showcase the adrenaline rush of drawing and playing good cards, but I don't gameplay experience to revolve around a high power band. I want every card to feel like it matters in some capactiy.

5) Resonance and Iconic Cards.

I want cards in my battle box to connect with the player. They should be

Cute

or

Cool

,

Scary

or

Sexy

, and

Mighty

or

Memey

(

or both

). I plan to do this through

striking

art,

powerful abilities

, or

good flavor

. For this reason, I also want to include some iconic Magic cards like

Serra Angel

that have historically connected with players.

6) Include at least one instance of every Evergreen Mechanic and most Deciduous Mechanics

This is a goal I added after building the first version of the Battle Box, but I would like it if this Battle Box included every evergreen mechanic and most of the deciduous mechanics with reminder text where possible. This mode of play is a great way to introduce players to every major mechanic, since they will most likely be playing with every color of card over the course of a given game.

7) Keep the game moving.

Last but not least, I want to keep the game advancing. My goals have lead me to creating a very low-power format, and as such, games are at risk of taking too long and stalling out. Even though the card pool mostly consists of retail limited cards, I want the gameplay to be roughly as fast as Standard. As previously noted, I want to get players comfortable with some of the gameplay dynamics in my Cube and getting them used to faster formats is a good way of doing that. Luckily, the "all gas" model of Battle Box combined with smart usage of mechanics like

Raid

should help with this goal.

Unstable Cubicorns: Major Mechanics


Raid
Raid
is an extremely useful mechanic for keeping the game moving. New players can often forget to attack, so having spells remind them to do that is a big deal. Players should see the "raid" keyword and want to attack in order to turn on their raiders. Raid will appear in mostly in Blue, Black and Red, with the one White raider that doesn't make a token also appearing.
Adventure
Adventures are a great source of depth and card advantage in extremely flavorful packages. I want people to get comfortable using Adventures, so I will be making heavy use of them in the Battle Box. They're a little bit more complex to teach than I might like, but they're important enought that I think they're worth the bulk.
Visionaries and Rats
Battle Boxes usually don't use cards like

Divination

which simply draw multiple cards since the format is so heavy on gas to begin with. However, cantrips are often included to provide game smoothing. After all, even though the

mana base

might be perfect, a player's grip of

spells

might not be. Elvish Visionaries and Ravenous Rats are great cards because they can help teach card economy and in some cases smooth out rough draws. The rat variants will also help players get used to using the graveyard for value, since they will force players into discarding cards, fueling flashback and reanimation spells.

Unstable Cubicorns: Minor Mechanics


Alliance
Alliance rewards playing creatures, something I want players doing every turn. I don't want people holding back creatures in this format– they should be running them out and using them in combat. Some alliance cards like
Venom Connoisseur
even encourage attacking, as they give bonuses to the entire team.
Flashback
Flashback is a great mechanic for teaching about graveyard value while also smoothing the game. It is a fun, flavorful, and useful mechanic that I want players to understand.
Vanilla Creatures
Vanilla Creatures add very little extra mental load a game while often having great lore and story elements. I decided to add a few Vanillas to the Battle Box in order to offset some of the more complex cards like the Adventures. I've chosen to take the
Yargle
approach to my Vanillas: given them endearing flavor and interesting statlines in order to make them feel relevant even though they are fundamentally simple.
Conclusicorn
Unstable Cubicorns has been a blast of a Battle Box to design and Build. So far, it has been fun to play and has acheived many of the goals I set out to accomplish in my above post. It does require a bit of tweaking, which I will get to in my next few posts. As a whole, however, the first version of Unstable Cubicorns has been successful and is a well-rounded new-player experience.
>>Unstable Cubicorns Battle Box Link<<
Thanks for reading!
-GT